I was lucky to receive some of
SEI's

Metal Filigree Accents
from the Moonrise collection, and had the idea to make a necklace using a few of the pieces. They are so pretty and delicate, I thought they'd look great on!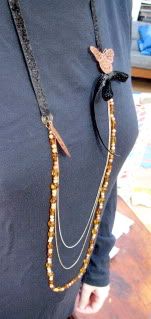 I took 3 necklaces (2 chains and 1 beaded) and attached the three ends together on each side.
Then I used a 7-gypsies clip-thingy to attach that to the metal accents, and another one to attach the metal accents to some glittery Prima ribbon. A little hot glue to make sure everything stayed secure, and I was done!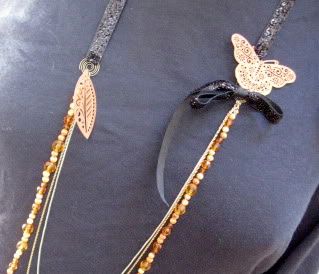 What scrapbooking embellishments are you thinking of wearing?