Just not as often as I'd like! Here are 2 pages I made for July at ScrapGal: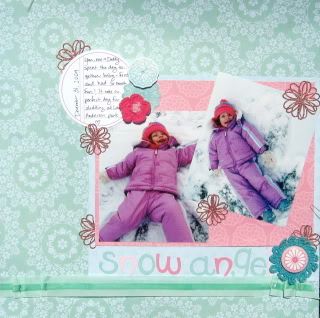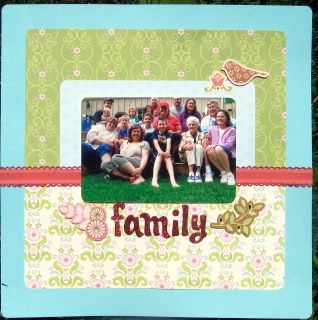 We got goodies from Ki Memories (they're our manufacturer of the month), and I was surprised at how much I enjoyed playing with them!
Next are a couple using papers from The Girls' Paperie--a new company with fun designs!
The ones below are all about Sassafrass--love those little monsters!!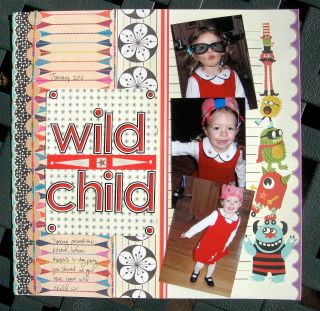 I have been blogging on alternate Tuesdays over at the Galblog, but that's changing to every Wednesday as of July! Here are a few projects I have posted there over the last few months:
I wrote about making this
purple-icious picture frame here
.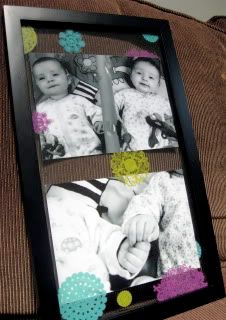 Aren't these pictures my MIL took of Peter and Sadie adorable? I love that they're almost holding hands :)
Here is my Galblog post
about embellishing the frame.
I made
this little banner
back in May.
And challenged folks to scrap using
red-white-and-blue for Memorial Day here
.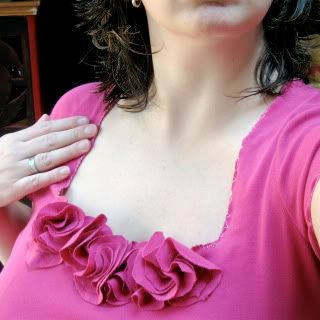 And going all the way back to April, I wrote
this tutorial for embellishing t-shirts.