Until my favorite holiday!!
I have been loving all of the halloweeny-crafties abounding in blog-land lately, and it dawned on me I have a few projects from last halloween that I never shared here. So, in the interest of joining in on the spirit of the season, here's a little book I made:
One of my favorite Halloween traditions is throwing Costume Parties--it has been a few years since we've been able to host one, but I love looking back at the photos. At the last party, we had a Polaroid camera handy as people cam in the door. I snapped a pic, then hung the photos up on a clothesline to display I finally put all those pics in a mini, using my Zutter Bind-it-all and
Overlays from Hambly.


Some of my favorite pages: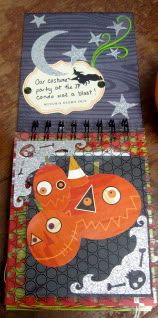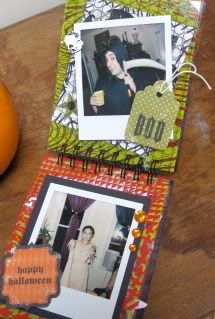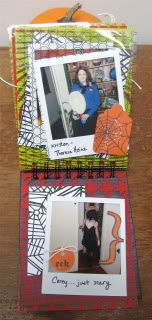 Go see more Halloween Goodness at
Craft-Critique's Halloween Blog Carnival!