A couple of Mother's Day projects for my mothers:
The next one I made a month or two ago, then had the idea to add the kiddo's pics and put it into a shadow box for my MIL.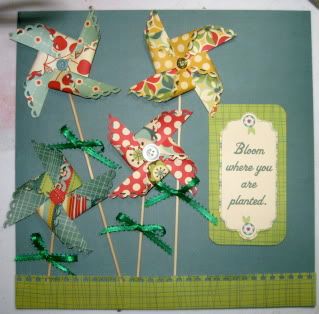 A quick card:
Tonight we went out to dinner with both sets of grandparents. I realized we had the perfect adult to child ratio 2:1. Meant we could actually eat our dinners and enjoy being out.
He looks a little concerned here, don't you think?
Yes...I fed Sadie too!
I know, I know, it's terrifying to see her on the counter like that. Not to worry, I was never more than 2 inches away!