David and I took Chloe sledding, for some special 2-on-1 time.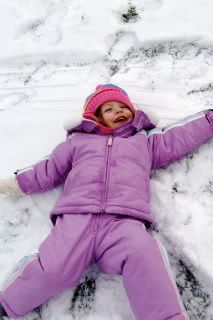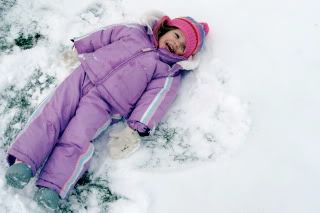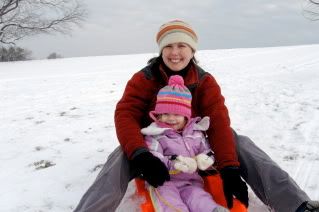 We had a lot of fun, but it wasn't without some emotional ups-and-downs. We keep reminding each other what our Midwife told us...Chloe'll be in crisis for a while, so expect so tough moments. We're all adjusting, though...slowly but surely!
The babies turned 2 months old on Wednesday!
Here's my fave picture of Peter--he's giving us great smiles, but he saves his biggest ones for the mobile over the crib:
And Sadie's starting to look like a little girl, doncha think?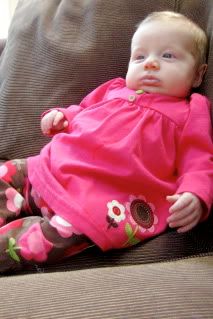 A few more...